Website Redesign Checklist
Subhash Kashyap
Are you planning to redesign your website considering the new technology and don't want to lose your current SEO rankings?
Then you're just a few following necessary SEO steps away to sustain your SERPs ranking during redesigning your website.
Redesign Opportunities to Improve
First of all, the website redesign should fulfill the user requirements and opportunities to improve the website timely.
Also to consider that all the fulfillments can not be clubbed in a one-time design, Because it changes periodically.
Checklist for Website Redesign or Revamp
You're not alone in this situation if you've felt at the same time.
"I'm frustrated with my website! What kind of action should I take?"
Generally, this sort of problem occurs with every website owner. Because you can not love your website without upgrading it time-to-time.
So with no more discussion, just explore this website redesign checklist guide that will help you in many ways.
Inclusion of "Call to Action" in Header Section
When you are redesigning your website, then it is extremely important to have the call to action in your header section.
"Call to Action" indicates here, any action which you want to make your website user perform. Like adding your contact email, phone or any subscription.
Explore below detailed image to understand some types of "Call to Actions".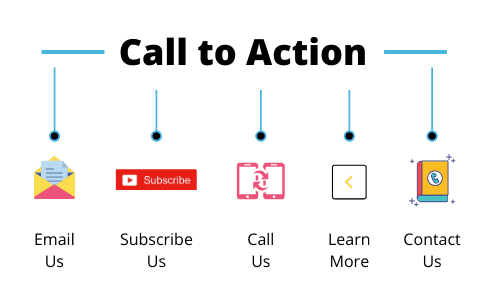 Adding social sharing options can also be the useful call to action like adding link to Facebook profile, Twitter and Instagram link to boost SEO.
Website Redesign's Welcome Part
"Welcome Part" should be placed just after the sliding banners, as it does increase more user engagement than the current one.
In the same above, you can put some content that is purely relevant to your webpage.
Improvisation in Website Page Speed
I've clearly mentioned in my recent post about
SEO beginners guide
, that a user takes 8 seconds to decided to stay or not on your website.
So accordingly, you need to speed up your website for better user interactions.
Proper 301 Redirection
This is the 1st major factor to consider from the SEO point of view.
As you might be worried for your website visitors who would be visiting your website via already created high quality backlinks on various platforms.
Having a proper 301 redirection withing your entire website pages will make you sure for sustainability in SERPs ranking.
404 Error Page Setup
This is the 2nd major factor to consider from the SEO point of view. Don't neglect to set up an effectual 404 page before uploading the redesigned site.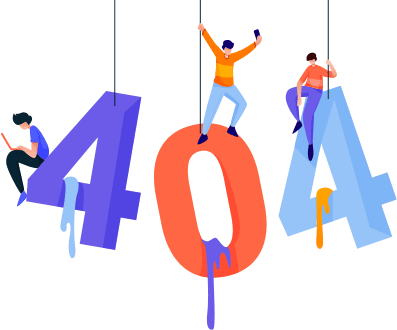 Because, all the current users will be visiting your website through the pages on the site that have just been moved or deleted.
SEO Elements in Redesigned Website
To take SEO ranking advantages in SERPs, Meta tags information should be exactly restored in all pages respectively in the redesigned version of the website.
Like meta title, description and heading tags should be the same as earlier.
Nofollow tag to be placed in all external links.
The name of all the images should be same as current to maintain 'Image SEO'.
Inner file and folder name should not be changed, until it's necessary.
Introduce your various profiles on social media platforms.
Webmaster Codes to Implement
To track the website performance, all the important verification and tracking codes to be exactly restored in all their respective pages.
Webmaster verification code (Google, Bing, Yandex) should be restored.
Google analytics tracking code to be placed in all pages.
Dynamic ads & tracking pixels code to be restore like as current.
Conclusion: Website Redesign Checklist
I hope you have enough ideas to explore through this above guide to
make your website redesign checklist
a powerful one.
Although, still need an extension of development team? Then get in touch with HubSpot web design experts on-demand.
Moreover, in the last, you can try these ways to increase your website traffic!